Ohio is the seventh-largest state in the United States by population. There are many beautiful areas to live throughout the state including the largest cities in Ohio.
Learning about the populations of Ohio cities and other local details, you can find out what parts of the region would be right for your lifestyle. As you identify key facts about the biggest cities in Ohio, you can decide where you would like to live within the state.
You can find useful information and discover Ohio cities by population by looking them up on the
US Census
.
Ohio Demographics
When you look at the overall state statistics, you can determine how different Ohio's largest cities are from each other.
Population:

11,689,100 residents

Median Age:

40 years old

Median Household Income:

$58,642

Median Home Price:

$210,000

Area of State:

40,858.8 square miles

Density:

286.1 people per square mile
Largest Cities in Ohio
Prior to relocating within the state, you may want to research the main cities in Ohio and find details about each one's population, exciting things to do, local living costs, and job opportunities.
1. Columbus
The city of Columbus, OH was established in 1812 and is located in the heart of the state near the central portion. With a population that is 136% higher than second place on this list, Columbus is by far the largest city in Ohio.
As the state capital, Columbus is known for being home to the main
Ohio State University
location, which is one of the largest college campuses in the entire country.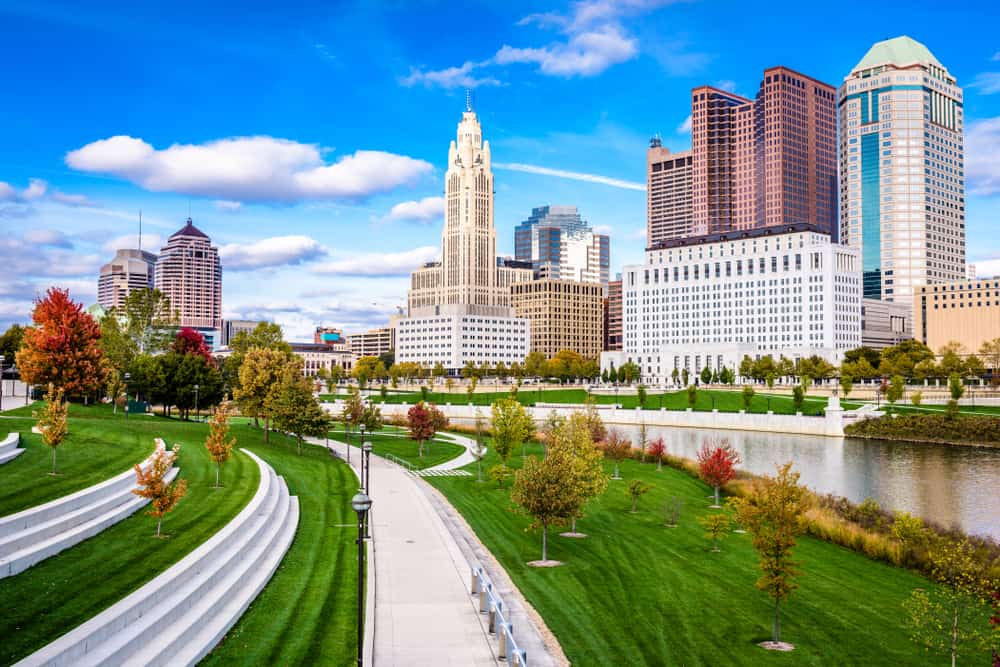 The local culture in Columbus offers residents a comfortable lifestyle for young professionals as well as growing families. It is recognized as an innovative community with great jobs at companies like Nationwide Mutual Insurance, OhioHealth, and Schottenstein Stores.
A couple of the best places to visit in Columbus include the
Franklin Park Conservatory and Botanical Gardens
as well as
Otherworld
.
Columbus Population:

902,073

Columbus Area:

219.2 square miles

Columbus Median Age:

32 years old

Columbus Median Household Income:

$57,118

Columbus Median House Price:

$240,000

Columbus Density:

4,115.4 people per square mile
2. Cleveland
Located near the northern border along the shores of Lake Erie, Cleveland was founded in July 1796 and is the second among the biggest cities in Ohio by population. The city is often called the birthplace of rock and roll and has a strong history in the music industry. Cleveland is best known for being home to the
Rock & Roll Hall of Fame
.
People
living in Cleveland
enjoy a vibrant culture ranging from music venues and art museums to other local activities. Some of the best things to do in Cleveland can be found at the
Cleveland Metroparks Zoo
and the
West Side Market
.
There is a good job market in Cleveland with great places to work like Parker Hannifin, Sherwin-Williams, Cleveland Clinic, and American Greetings.
The local Case Western Reserve University in Cleveland is a top-rated college in the state and among the top 50 in the nation.
Cleveland Population:

380,989

Cleveland Area:

77.7 square miles

Cleveland Median Age:

36 years old

Cleveland Median Household Income:

$32,053

Cleveland Median House Price:

$115,000

Cleveland Density:

4,903.7 people per square mile
3. Cincinnati
As newcomers learn about the largest Ohio cities, many of them find themselves choosing between either
Cleveland or Cincinnati
. As the third most populous city in Ohio, Cincinnati was founded in 1788 and is located in the southwest portion of the state along the border of Kentucky.
Cincinnati is known for its sports teams and famous chili recipes. The city hosts the popular Cincinnati Bengals NFL team as well as the first baseball team in America, the Cincinnati Reds.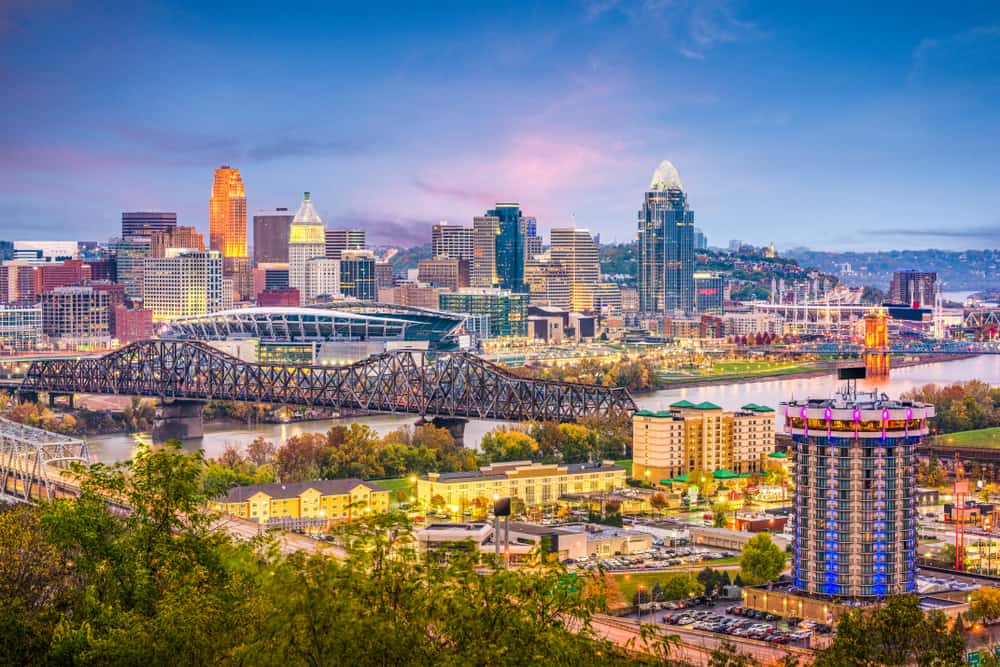 The area in and around Cincinnati has greek influences that extend from its food to its local culture. The art scene is popular as there are a handful of local museums like the
Cincinnati Museum Center
and theatres where you can catch everything from plays and ballet shows to orchestras and other concerts. There are plenty of other enjoyable activities around town such as the
Cincinnati Zoo & Botanical Garden
.
When it comes to local schools in Cincinnati,
Walnut Hills High
is the number one ranked high school in Ohio along with Indian Hill High School, which is also ranked among the top 10.
The best colleges in Cincinnati include the University of Cincinnati and Xavier University.
Cincinnati Population:

303,954

Cincinnati Area:

77.8 square miles

Cincinnati Median Age:

33 years old

Cincinnati Median Household Income:

$46,260

Cincinnati Median House Price:

$230,000

Cincinnati Density:

3,905.1 people per square mile
4. Toledo
The area of Toledo sits at the Ohio-Michigan border and rests along the Maumee River to the south. Coming in fourth among Ohio cities by population, Toledo was established in 1833 and is often referred to by the nickname
"The Glass City"
.
Known for its history in auto assembly and its industrial culture, Toledo hosts many reputable companies like  Owens Corning, ProMedica, Libbey, and the University of Toledo.
Residents relocating to Toledo will find plenty of fun things to do around the area including the
Toledo Zoo
and the local
Aquarium
.
Ottawa Hills High School is located in Toledo and is ranked among the top-rated high schools in the state.
Toledo Population:

272,778

Toledo Area:

80.5 square miles

Toledo Median Age:

37 years old

Toledo Median Household Income:

$36,709

Toledo Median House Price:

$105,000

Toledo Density:

3,389 people per square mile
5. Akron
About 40 miles south of downtown Cleveland is the beloved community of Akron. Known for the role it has played in the rubber and tire industries, Akron is commonly called the "Rubber Capital of the World". The large tire manufacturer, Goodyear, still has its main headquarters in Akron.
Founded back in 1825, Akron has one of the highest Ohio populations by city. The area's culture gives residents a small-town feel thanks to its fairly low crime rate and
great neighborhoods
.
Home to popular activities at the
Akron Zoo
as well as
Stan Hywet Hall & Gardens
, newcomers will never run out of fun things to do in this community.
The weather in Akron during summer hovers between the mid-60s and mid-80s, while winters cool way down to the low 20s and mid-30s.
Akron Population:

197,597

Akron Area:

61.9 square miles

Akron Median Age:

38 years old

Akron Median Household Income:

$41,013

Akron Median House Price:

$118,000

Akron Density:

3,190.5 people per square mile
6. Dayton
Dayton was founded in April 1796 and is located about 55 miles to the northeast of downtown Cincinnati.
As one of the largest cities in Ohio, Dayton is best known for its history of innovation in the aviation industry. It is where Orville Wright, one of the famous Wright brothers, was born and also hosts the popular
National Museum of the United States Air Force
. The Wright brothers completed most of their inventions and patents for powered flight in Dayton.
Along with its aviation history, Dayton is also recognized as one of the best cities in Ohio for performing arts lovers. It is home to places like the
Schuster Performing Arts Center
, which hosts orchestras, operas, ballets, and more. Other great things to do in Dayton include
Carillon Historical Park
and the
Boonshoft Museum of Discovery
.
Parents living in Dayton with teenagers will be happy to send their kids to Oakwood High School, a highly-rated school in the area. The area also has its very own
University of Dayton
.
Dayton Population:

140,402

Dayton Area:

55.4 square miles

Dayton Median Age:

33 years old

Dayton Median Household Income:

$33,116

Dayton Median House Price:

$100,000

Dayton Density:

2,534.5 people per square mile
7. Parma
Named after the city of Parma in Italy, this community is another one of the main cities in Ohio.  Located near Cleveland, Parma was established in 1816 and offers many
benefits for the residents living there
.
Parma is known for its many strong local employers offering job opportunities such as the Parma Care Center, the Parma City School District, and the Cuyahoga County Board of Health. It is also home to large offices of General Motors, Cox Cable Television, and Union Carbide Research Center.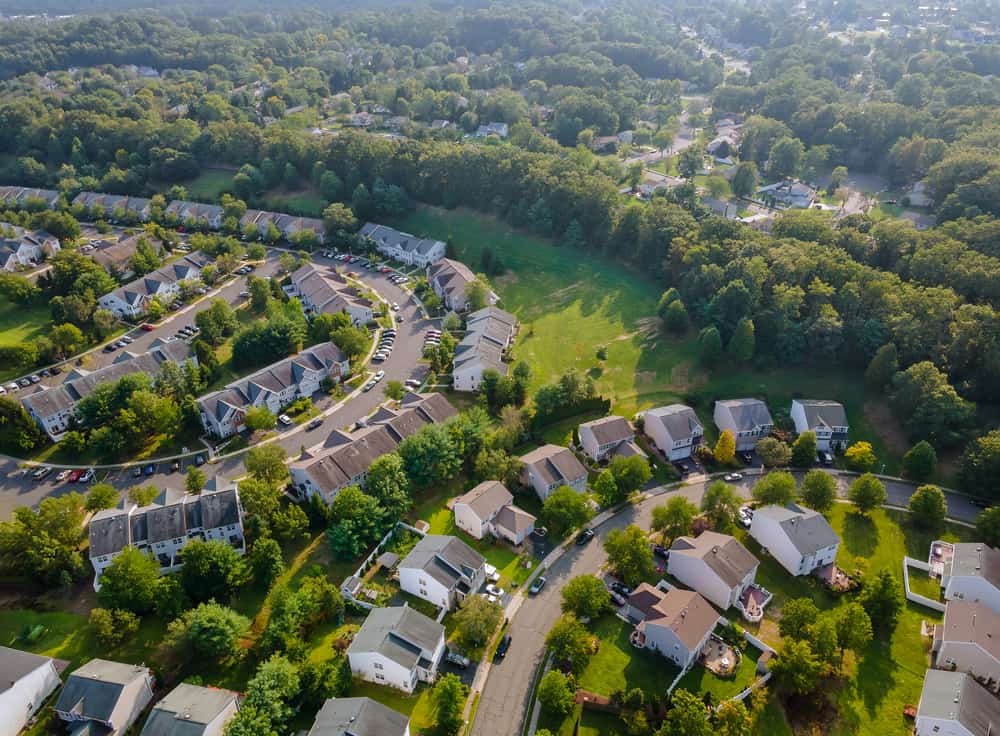 The local culture offers a comfortable place to live for growing families with great things to do at destinations like the
Make Believe Family Fun Center
and
Das Schnitzel Haus
.
Parma Population:

78,093

Parma Area:

20 square miles

Parma Median Age:

42 years old

Parma Median Household Income:

$57,376

Parma Median House Price:

$157,000

Parma Density:

3,901.3 people per square mile
8. Canton
Canton is one of the major cities in Ohio by population and has been around since about 1805. Residents
living in Canton
consider it a great place to live with many amenities in town and nearby. 
As a state known for its football history, one of the top Ohio attractions can be found in Canton at the
Pro Football Hall of Fame
. Canton is also the birthplace of the National Football League (NFL).
There is a lively culture in Canton with everything from music venues and fine dining restaurants to visual arts centers and local museums. The city has a walkable downtown area and features neat places to visit like the
Canton Palace Theatre
Some of the top employers offering jobs in Canton are Aultman Hospital, Peoples Services, Republic Steel, and TimkenSteel.
Canton Population:

70,445

Canton Area:

26.1 square miles

Canton Median Age:

38 years old

Canton Median Household Income:

$32,125

Canton Median House Price:

$140,000

Canton Density:

2,694.7 people per square mile
9. Youngstown
Located southeast of Cleveland, Youngstown isn't a huge area but still makes the top ten list of Ohio's largest cities. The community has a strong nightlife culture as it is home to many bars and top-rated restaurants. The
Youngstown Foundation Amphitheater
offers residents various types of shows, concerts, and plays throughout the year as well.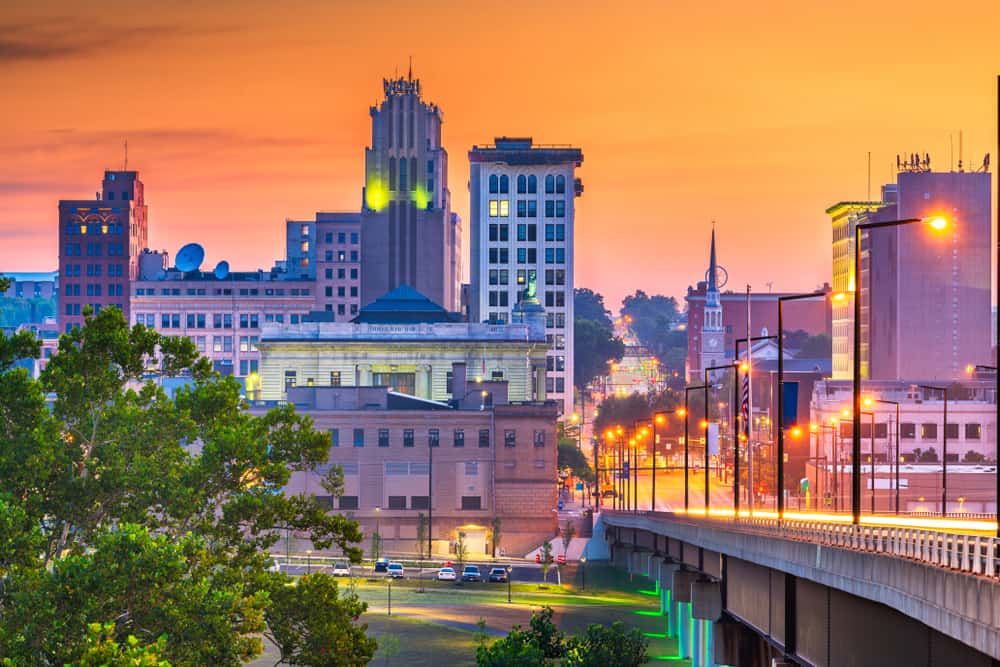 The area of Youngstown has a reputation for being the coldest city in Ohio. Its winter lows frequently drop into the teens and the city gets an average of 41 inches of snow per year.
A couple of the best activities in Youngstown are available at
Covelli Centre
and
Fellows Riverside Gardens
.
Youngstown Population:

65,479

Youngstown Area:

33.9 square miles

Youngstown Median Age:

39 years old

Youngstown Median Household Income:

$29,143

Youngstown Median House Price:

$110,000

Youngstown Density:

1,929.8 people per square mile
10. Lorain
Rounding out the ten largest cities in Ohio is Lorain, which is located along Lake Erie to the west of Cleveland. Established in 1807, Lorain offers many fun things to do in the community at places like
Lakeview Park
and
Lorain Palace Theatre
.
Lorain is known as "The International City" because it is home to more than 70 different nationalities.
As a melting pot of culture and unique backgrounds, the area also has a strong job market with opportunities at companies like Sprenger Health Care Systems, Mercy Health, and the local school system.
Lorain Population:

63,866

Lorain Area:

23.7 square miles

Lorain Median Age:

36 years old

Lorain Median Household Income:

$36,162

Lorain Median House Price:

$97,350

Lorain Density:

2,697.8 people per square mile
Map of Largest Cities in Ohio
FAQs
How many cities are there in Ohio?
There are 2,239 cities, towns, and villages in the state of Ohio.
What is the most populous city in Ohio?
Columbus is the largest city in Ohio with a population of 902,073 residents.
How many people live in Ohio?
The population in Ohio is 11,689,100 people.
Which of Ohio's Largest Cities is Right for You?
Once you've learned about the largest cities in Ohio, you can decide which one of them will best fit your lifestyle. The team of
trusted movers
at
Summit Moving
is ready to help you with your relocation! Give us a call today at (216) 641-6677 or fill out the Request a Quote form to get a free moving estimate!