Moving A Piano In Cleveland With Summit Moving
Pianos are priceless instruments that fill a room with beautiful music. While they are known for being expensive, they are often worth the price tag because they hold their value and will get passed from generation to generation.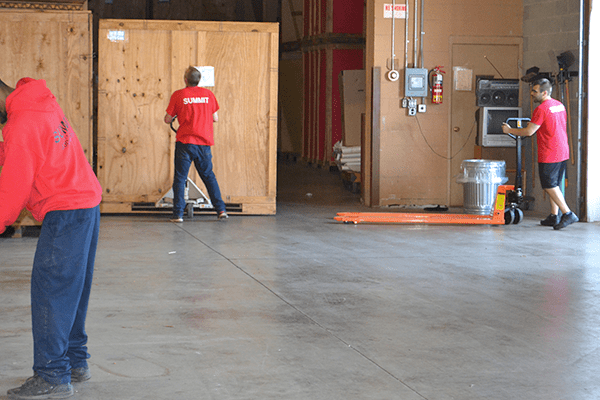 In 1700, Bartolomeo Cristofori invented the piano, and ever since then, it has been a staple in all types of music. The most common pianos are the Spinet or Upright, Grand, Baby Grand, and the Digital Keyboard. And each year, there are 30,000 new pianos made throughout the United States.
Summit Moving serves all of Greater Cleveland and the Cleveland Metropolitan area, and we're known as the best piano movers. Regardless if you have a brand new piano or one that has gotten passed on throughout the generations, we are highly trained and have the necessary experience and equipment to ensure your precious instrument arrives safely.
To ensure your beautiful piano arrives in the same condition as when it left, it's essential that you hire the top-rated Cleveland-based piano movers. Summit Moving understands that it takes time to relocate a piano. We promise to take the necessary steps to ensure that the transportation of your piano goes smoothly.
Hiring Professional Cleveland Piano Movers- Top Reasons
Hiring a professional moving company will save you time and energy and give you peace of mind knowing that the details get handled for you. Since the crew members work out the details for you, you can focus on other essential tasks like changing your address, forwarding your mail, and gathering important papers such as your birth certificate and social security card.
Besides the overall benefits of hiring a moving company, when you work with a team of expert piano movers, they will have the necessary training to relocate your piano, allowing you to rest assured knowing that your priceless instrument is in good hands. It's important to note that you should not try to move your piano. By trying to do it yourself, you're putting yourself and those around you at risk for getting injured, and breaking your gorgeous piano.
Reasons To Hire A Cleveland Piano Mover
Check out some of the best reasons to hire a professional piano mover in Cleveland, OH:
With most pianos weighing more than 700 pounds, it requires taking the proper precautions to ensure everything goes smoothly.
Cleveland Piano Movers Require Specialized Equipment & Training
When you work with a team of professionals with the proper experience and equipment, you can rest easy knowing that they will protect your piano during the relocation. One of the main pieces of equipment is the piano dolly for the Baby Grand and Grand piano, and then an upright dolly for your upright pianos. It's also essential to have straps, shrinkwrap, and moving blankets to ensure your piano arrives without damage.
One of the most complicated parts of relocating a piano is getting it outside and into the truck–requiring a lot of training. Make sure that the moving company has specialized trucks with lift gates to ensure your piano will fit perfectly inside. Once your piano is sitting inside the truck, it's time to use tie-down straps to make sure your piano doesn't slide around during the journey.
Here is a breakdown of what you'll receive when you work with the best Cleveland piano moving company:
Cleveland Piano Moving Costs
The final price for transporting your piano within the Greater Cleveland and the Cleveland Metropolitan area is more affordable than you might think. And if you're interested in receiving an estimate, the process is quick and simple–call your local moving company and ask for a free quote.
For accuracy, it's essential to know as many details as possible:
If you're moving in-state or to another state
The number of crew members required to complete the job
Special prep
The type of piano
The location of your piano because if it's located on the second floor or if it needs to be hoisted out, that can increase the price
The total distance between your current location and your new home
Here at Summit Moving, we promise to provide affordable piano moving prices. Before you make a final decision, you must ask plenty of questions and do your own research.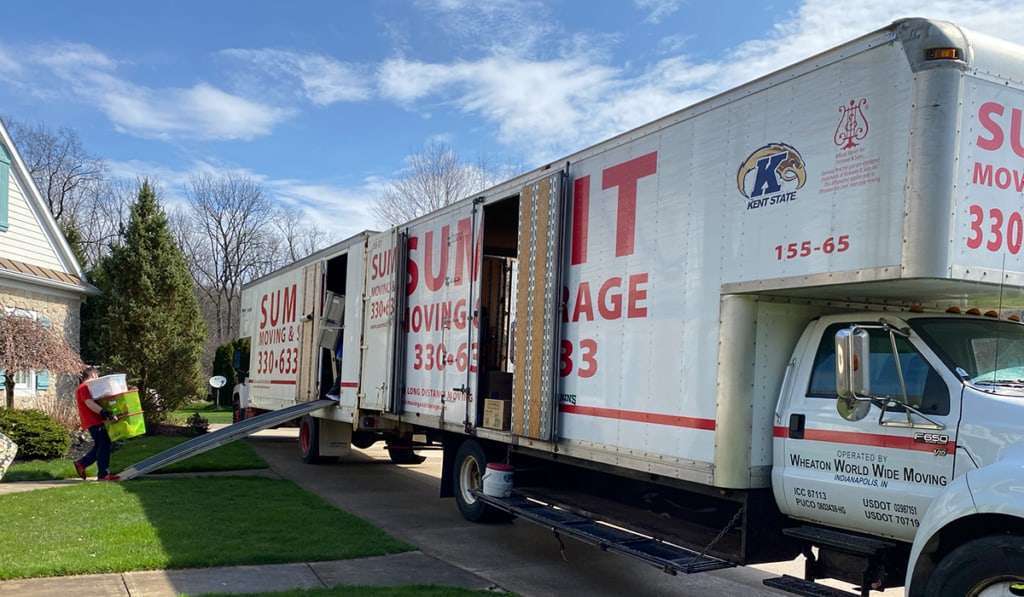 Cleveland Piano Moving Companies - How To Choose The Best One
When it comes to finding a highly experienced team of Cleveland piano movers, it doesn't have to feel impossible. We recommend that you do your own homework, create a list of your top three companies, and ask plenty of questions before signing on the dotted line. Here are some question examples you should be asking:
How long have you been in business?
Do you have insurance?
What type of equipment do you use to transport pianos?
What is your claim rate?
How long have you been performing piano relocations?
What type of training have you received for piano moving?
Are you fully licensed?
What are your Google Reviews?
While this might seem like a long list of questions, don't be afraid to ask them all. You deserve to only work with the best of the best, and by asking these questions, it will help you find a company that meets your needs.
After we deliver your piano, it's always a good idea that you schedule a piano service and tuning because even the slightest vibration can cause your piano to get out of tune.
Looking For An Affordable Cleveland Piano Movers? Call Summit Moving
With 65+ years of experience, Summit Moving has provided the best piano moving services to Greater Cleveland and the Cleveland Metropolitan areas. We've served over 100k+ customers, have a 96% referral rate, and are here to help you every step of the way. While this process might seem stressful, rest assured knowing our experienced piano movers will make this process seamless. Call us at (216) 641-6677 for a free estimate!