Is Cleveland or Cincinnati better? While that's a bit of a loaded question, there are plenty of ways to determine which of these two cities is right for you and your needs. If you're moving to Ohio and trying to determine the pros and cons of Cleveland vs Cincinnati, there are a few specific things you should consider.
While each of these cities has its advantages and disadvantages, you'll be happy to know they both offer great local activities, nice amenities, and top-rated places to eat. As you compare Cleveland and Cincinnati with your requirement list, it's always a good idea to see which one offers more benefits.
A few of the main factors to think about regarding the difference between Cleveland vs Cincinnati are the cost of living, population information, the local crime rates, and even the weather. Details like these will help you make an educated decision about which city will be the right fit.
Pros & Cons of Living in Cleveland vs. Cincinnati
As with many choices in life, one of the best ways to determine whether you should move to Cleveland or Cincinnati is with a clearly defined pros and cons list.
Living in Cleveland Pros
Affordable Housing Market
When looking at this area's home prices, the Cleveland real estate market is about 77% less expensive than the national average. The median home listing price in Cleveland is $115,000, which is exceptionally affordable compared to many other Ohio cities nearby.
Reliable Transportation System
The Cleveland Regional Transit Authority (RTA) is often called the Rapid by locals and represents the area's well-structured public transportation system. The service is reliable and offers many convenient pickup/dropoff locations around the city. It only costs about $3.00 to travel on the Red Line Rapid train from the Cleveland Hopkins International Airport to downtown.
Fun Things to Do in Cleveland
Top-rated attractions are easy to find in Cleveland will amazing destinations like the iconic Rock & Roll Hall of Fame, which features music-related memorabilia, instruments, jukeboxes, and more. One of the most fun things to do in Cleveland with kids is to visit the hundreds of animal exhibits and interactive areas within the Cleveland Metroparks Zoo.
View this post on Instagram
Other popular activities around Cleveland include the indoor/outdoor West Side Market as well as the thousands of exhibits at the Cleveland Museum of Art.
Living in Cleveland Cons
Freezing, Snowy Winters
When comparing the climate differences between Cleveland and Cincinnati, the city of Cleveland is much colder during the wintertime. On average, the cold season temperatures vary between the low 20s at night and the mid-30s during the day. Cleveland weather also brings an average of over 54 inches of snow per year.
Tough Job Market in Cleveland
The Cleveland economy isn't its strongest selling point as the city currently has a 9.1% unemployment rate, which is higher than the national average. The city's median household income is $32,053 per year, which is less than half the national average of $65,712 per year. While there are limited industries that are thriving in the area, the best jobs to look for in Cleveland include careers in the healthcare or manufacturing industries.
Living in Cincinnati Pros
Strong Cincinnati Job Market
In contrast with Cleveland, the city of Cincinnati has a fairly strong job market with a lower unemployment rate of 4.7%.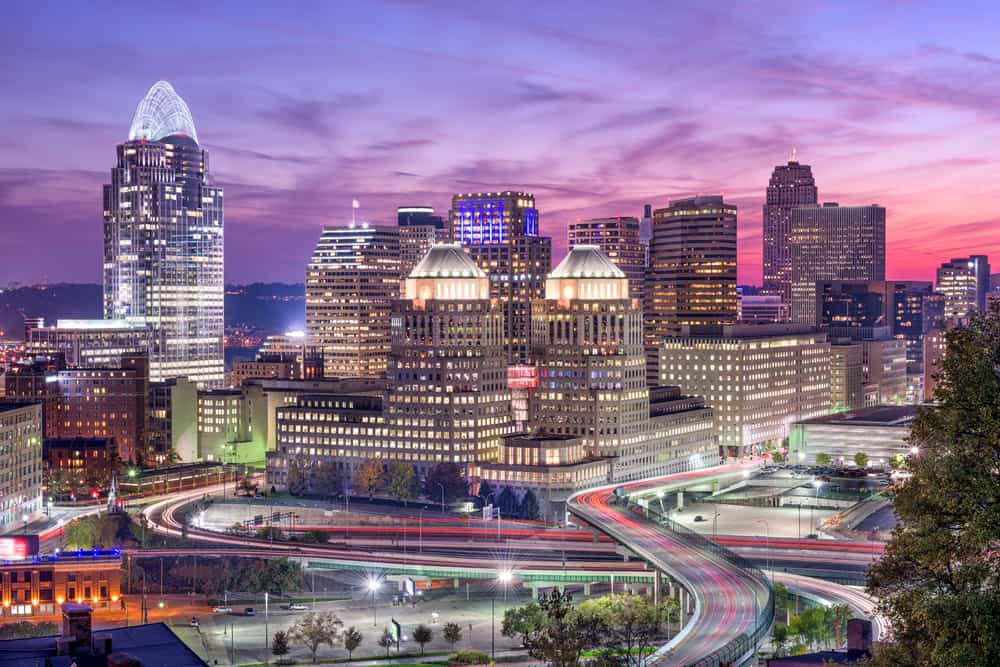 A few of the best places to work in Cincinnati include:
Proctor & Gamble

Cincinnati Children's Hospital

Vantiv
Beautiful Parks & Outdoor Activities
The Cincinnati Parks & Recreation Department offers a huge variety of local parks for its residents to enjoy throughout the year. Cincinnati is home to five regional parks as well as 70 small neighborhood parks and five nature centers. There are also multiple hiking trails and scenic overlooks for people who enjoy the outdoors.
Some of the top parks in Cincinnati are Washington Park, Ault Park, and Eden Park.
Great Nightlife & Bar Scene
If you're looking for a city that offers plenty of fun nightlife activities, then Cincinnati may have the advantage. The city is home to more than 40 different breweries and features more than enough local bars including spots like Ghost Baby, Overlook Lodge, and Mecca.
Living in Cincinnati Cons
More Expensive Place to Live than Cleveland
On average, the cost of living in Cincinnati is about 12% higher than in the city of Cleveland. Everything from groceries and healthcare to local transportation, utilities, and even the housing market is more expensive in Cincinnati.
Poor Public Transit System
While Cincinnati does have the Go-Metro bus system, most residents in the area aren't overly happy with the city's public transportation options. Unless you have your own vehicle to get you to and from work, you may find that Cleveland is a better choice than Cincinnati when it comes to your commute.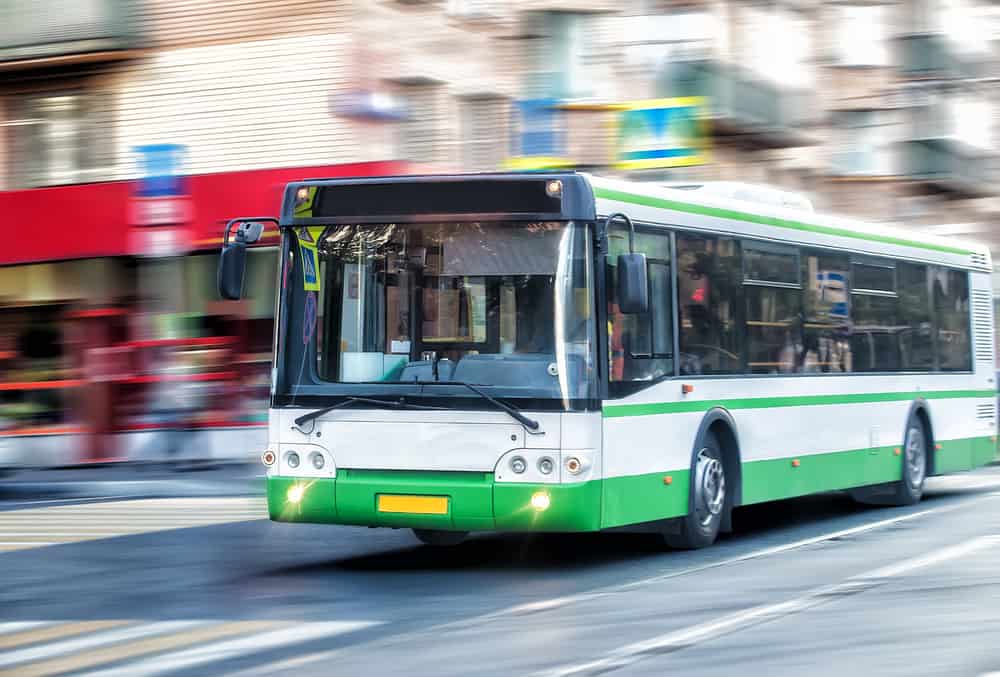 Busy City Lifestyle
When comparing these two large cities, you will find that Cincinnati has a bit more hustle and bustle than Cleveland. The area of Cincy is busier and tends to have more traffic on average as well.
The Cost of Living in Cleveland vs. Cincinnati
Taking a look at the cost of living index is a great way to determine which city will be the best fit for your wallet. A comparison shows the Cleveland vs. Cincinnati cost of living is fairly close in many aspects. When reviewing the average expenses between both cities the:
Housing Market in Cleveland is 170% lower than in Cincinnati

Rent Prices in Cleveland are 2% lower than in Cincinnati

Home utilities in Cleveland are 3.3% lower than in Cincinnati

Groceries Prices in Cleveland are 4.4% lower than in Cincinnati

Healthcare costs are 8% less in Cleveland
People living in Cleveland have a lower median household income of $32,053 per year, compared to Cincinnati which is $46,260 per year.
Additional Things to Consider Between Cleveland vs. Cincinnati
Population
Is Cleveland or Cincinnati bigger? The city of Cleveland is larger both geographically and in population. The Cleveland population is home to 380,989 people while Cincinnati has a population of 303,954 residents.
Cleveland covers an area of about 82.48 square miles compared to Cincinnati, which is 79.56 square miles in size.
Crime Rate in Cleveland vs Cincinnati
Wondering about the Cleveland vs. Cincinnati crime rate? On a list of the safest cities in Ohio, Cincinnati is ranked 72nd while Cleveland is only a few places behind in 75th place. Neither city is known for being the safest area around.
The crime rate in Cleveland is about 140% higher than the national average with violent crime being 300% higher. Residents living in Cleveland have a 1 in 17 chance of being a victim of crime.
The crime rate in Cincinnati is slightly better at about 107% higher than the national average with violent crime about 123% higher. There is an estimated 1 in 20 chance of becoming a victim of crime in Cincinnati.
Lakefront vs Riverfront
Another one of the differences between Cleveland vs Cincinnati is that one is located next to a lake while the other is next to a river.
Cleveland rests along the massive Lake Erie and features fantastic hotspots such as Edgewater Park, which is known for its yacht club, nice beaches, and fishing pier.
On the other hand, Cincinnati is located along the Ohio River, where you'll find places like Smale Riverfront Park and its gardens, a children's playground, and a splash pad.
Cleveland vs Cincinnati Climate
With the exception of annual snowfall, a comparison of the Cleveland and Cincinnati climates show they are pretty similar.
The main difference between Cleveland weather and Cincinnati weather is that Cleveland gets much more snow with about 54 inches per year, compared to Cincy which gets only 15 inches annually.
Summers in both Cleveland and Cincinnati have average temperatures between the mid-60s to mid-80s. Winters in each city are similar as well with average temps in the low 20s to mid-30s. Cleveland gets about 38 inches of rain per year, while Cincinnati weather brings about 44 inches of annual rain.
Cleveland to Cincinnati Distance
The distance from Cleveland to Cincinnati is about 248 miles, taking about 3 hours and 45 minutes to drive. If you're wondering how to get from Cleveland to Cincinnati, it's a fairly easy trip to the southwest along the I-71 Highway.
Cleveland vs. Cincinnati: Where Are You Moving?
Now that you have a better idea of what to expect from each of these cities, are you planning on planting your roots in Cleveland or Cincinnati? No matter where you decide to live, both cities have their strengths and weaknesses depending on what you're looking for.
If you feel like Cleveland is the right place for you and your lifestyle, then you can count on Summit Moving to help with your upcoming relocation. We have the best Cleveland movers here on our team to handle the job for you!
Give us a call today at (216) 641-6677 for more info or complete the quote request form on this page to get a free moving estimate!