Located in northeastern Ohio, Canton is a vibrant and historical city. The city is situated approximately 51 miles southeast of Cleveland and 21 miles south of Akron. Canton is best known among sports fans as being the home of the Pro Football Hall of Fame. It is also acclaimed for its quality schools, museums, historic sites, and top-rated restaurants.
Thinking about moving to Canton in the coming weeks or months? If so, knowing about the Canton crime rate is crucial. Reviewing the latest, reliable data will help you select the safest neighborhood in the immediate area. Explore more about the Canton crime rate, maps, safest neighborhoods, and more!
Understanding the Canton Ohio Crime Rate – How Crime Rates Are Calculated
Prior to checking out data specific to Canton, it is necessary to understand how a city's crime data is collected and compiled. A city's crime rates are based on FBI crime data that is gathered from law enforcement agencies. There are three main categories of data that are collected, including overall crime rates, property crime rates, and violent crime rates. In each of these categories, there are sub-categories that further break down each type of offense.
As you evaluate the crime rates in Canton (or in any city), officials with the FBI tend to discourage the use of crime data to compare cities. Instead, crime statistics should be used to compare one city or neighborhood to itself over time.
There are a number of other helpful tips to follow when exploring Canton crime statistics:
Canton crime data does not include all offenses. Rather, only index crimes are included.
Canton crime rates can be confusing and misleading, as they do not list separate city neighborhoods as the safest/least safe.
Oftentimes, crime rates do not consider special factors that contribute to the crime rate in Ohio. This can include crime reporting best practices, errors in reporting, and more.
When compiling FBI statistics, Canton shootings are not counted as an offense.
The crime rate in Canton can look good or bad depending on the indicator that is being looked at. For example, property crime can drop while violent crime may be on the rise.
Certain types of crime are likely to be highly targeted, meaning that the victim and assailant know each other and that the crime was not random.
Not all Canton crimes are reported to the police. 
After learning these important tips, it is easy to see that crime in Canton needs to be evaluated with a discerning eye. While crime rate data can be a useful tool overall, this data should not be the only way to determine if a city is safe. Alternatively, Canton crime statistics should be used as a starting point for your research.
Also, most city and state crime rates are based on the FBI's Uniform Crime Reporting (UCR) system. Back in 2021, this system was discontinued and replaced with National Incident Based Reporting Systems (NIBRS).
The NIBRS does the following: 
Collects data on a wider scope of crimes
Classifies 20+ indexed crime categories (this is compared to just eight with UCR)
Differentiates between attempted and completed crimes
Mandates that agencies submit detailed information about all offenses committed during a single incident
Although the NIBRS is a far more comprehensive reporting system, an initial look at how data is now reported may be misleading, as it will likely show a rise in crime rates, especially in cities that adopted NIBRS sooner than mandated.
What Is the Canton Crime Rate?
Canton total crime rate: 6,293 per 100,000
Canton property crime rate: 4,864 per 100,000
Canton violent crime rate: 1,429 per 100,000
Chance of being the victim of crime in Canton: 1 in 16
How does crime in Canton compare with the crime rate in Ohio? The overall Canton crime rate is 191.5% higher than the Ohio state average and 168.2% higher than the U.S. average. Canton violent crime is 362.8% higher than the state average, 268.5% greater than the national violent crime rate. While examining the violent crime category, it is especially important to note that the Canton murder rate is 185.7% higher than the Ohio average and 205.5% greater than the U.S. average. Additionally, the total property crime rate in Canton is 16.29% higher than the Ohio average. By looking at this data holistically, Canton is a dangerous place to live.
Canton Crime Map & Crime Reports
Looking for maps that will help you assess crime by each Canton neighborhood? This interactive map gives a visual of the dangerous areas of Canton, as well as the safest places to live in Canton.
Violent Crime in Canton
Canton murder rate per 100k: 20 (185.7% higher than the Ohio average and 205.5% greater than the U.S. average)
Canton violent crime rate per 100k: 1,429 (362.8% higher than the state average, 268.5% greater than the national violent crime rate)

Total number of violent crimes: 1,002

Chance of becoming a victim of violent crime in Canton: 1 in 70
Unfortunately, violent crime in Canton continues to be a significant problem for the city. Back in July 2022, there was an especially large spike in violent crimes over the course of a three day span.
Property Crime in Canton
Canton property crime rate per 100k: 4,864 (162.9% higher than the Ohio average)

Total property crimes: 3,411

Chance of becoming a victim of property crime in Canton: 1 in 21
Over the last several years, Canton has experienced a few significant dips in property crime year-over-year.
Bad/Dangerous/High Crime Areas of Canton
Since Canton does not have clearly available crime data for each of its neighborhoods, determining the most dangerous and high crime parts of Canton can be somewhat challenging. However, thanks to this interactive map, it is easy to see what spots to avoid.
According to the crime map, some of the worst areas of Canton, Ohio include:
Downtown Canton
Lathrop/Sherrick Road area
Crystal Park
East Lincoln Highway area
Old Southwest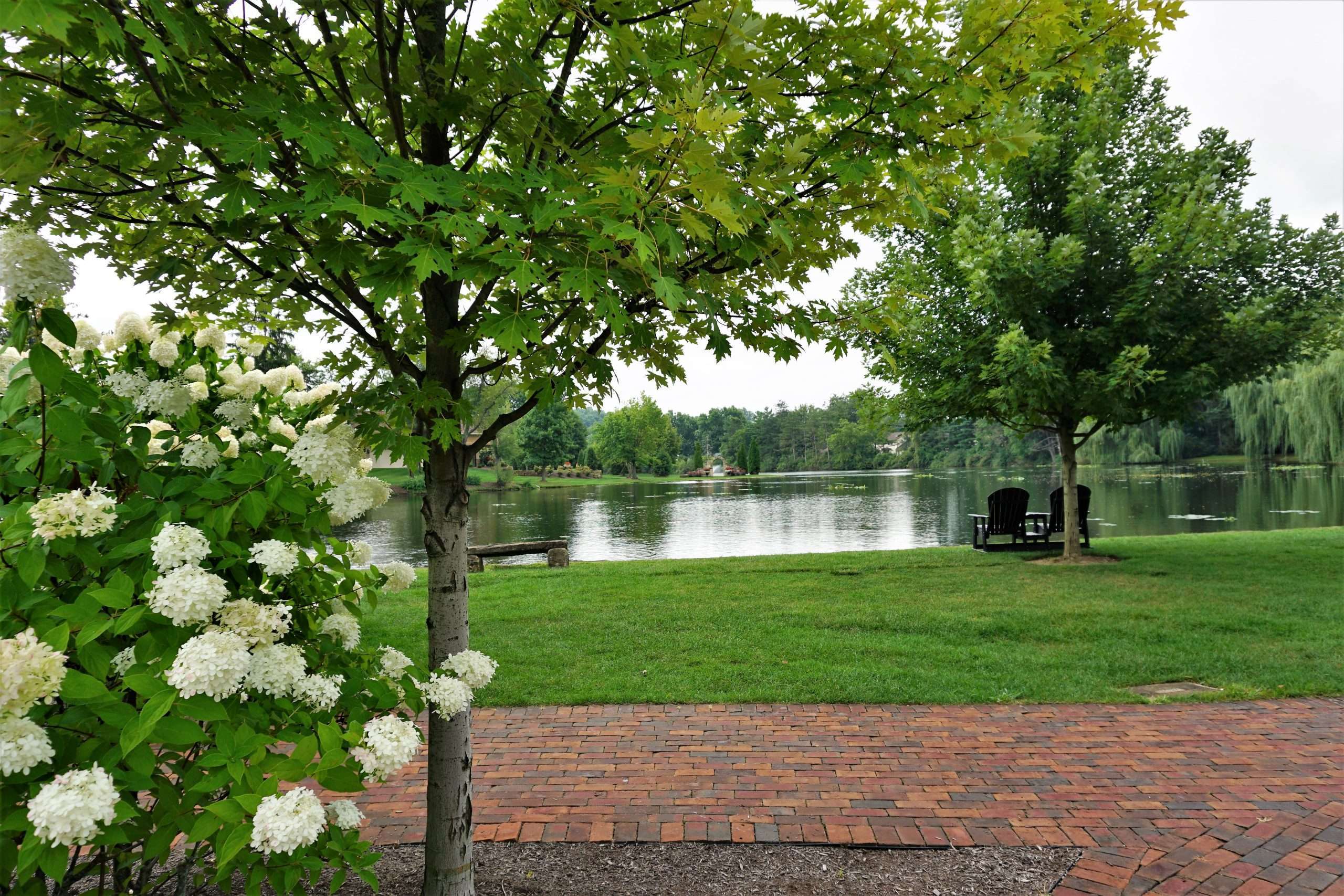 Safest Neighborhoods in Canton
Despite the higher than average crime rates, there are plenty of safe places to live in Canton. As with the least safe parts of Canton, the safest neighborhoods in Canton have limited crime data available. Check out our list of some of the best neighborhoods and areas in Canton, Ohio — offering both low crime and a great quality of life.
North Industry
Banker Heights
Mudbrook Street NW/Wales Avenue NW area
Martindale Park
Avondale
Hills and Dales
Vassar Park/Ridgewood
Edmeyer Park
Reedurban
Canton Safety Tips – How to Avoid Crime in Canton
Always be sure to lock windows and lock doors on your vehicles and home. Taking this quick and simple step can prevent property loss. It can also keep you and your family safe by preventing a home invasion.
Consider installing a self or fully-monitored security system in your home. Using a combination of interior and exterior cameras, motion sensors, glass break detectors, and door sensors can go a long way in keeping you safe.
Don't go out after dark if you can avoid doing so. If you must go out after dark, stay aware of your surroundings at all times. Consider carrying pepper spray, and let someone trusted know where you are and when you plan to arrive home.
Increase lighting around your home's exterior. Homes with brightly lit exteriors are often avoided by burglars.
Canton Police Department
Chief of Police: Chief John Gabbard
Officers: 167 sworn officers
Non-emergency number: 330-649-5800
The Canton Police Department, along with its 208 law enforcement employees, serves the City of Canton. In order to keep the community as safe as possible, the department offers several helpful tools and resources for civilians. They offer Canton Crime Mapping, as well as the tip411 service that allows individuals to send anonymous tips 24/7.
Canton Ohio Crime Rate FAQ
Is Canton safer than Cleveland?
In terms of overall crime, Cleveland is safer than Canton. However, when looking at individual crime categories (such as property crime and violent crime), Canton is safer than Cleveland. Answering this question depends on the metrics being used to determine safety.
How safe is Canton?
Canton is not a safe place to live. Although Canton has many safe neighborhoods, the city has one of the highest crime rates in all of Ohio.
What is the Canton crime rate?
The Canton crime rate is 6,293 crimes per 100,000, with 4,864 property crimes and 1,429 violent crimes. The national crime rate is 2,896 crimes per 100,000, with 2,441 property and 455 violent crimes.
Much like all large cities, there are both dangerous and safe places to live in Canton. By doing a bit of research, you can easily find a community that has low crime in any part of the city. If you are planning a move to Canton in the near future, we are happy to provide you with the services, supplies, and expertise needed to make the experience one that is effortless. Providing packing services, furniture assembly and disassembly, storage, and much more, our Canton movers know what it takes to make your relocation stress-free. Contact us today at 330-633-3633 to request your free, custom moving quote!