About 8 miles west of downtown Akron, you'll find the beautiful and comfortable area of Copley Township, OH. It is bordered by Bath, Granger, Sharon, Wadsworth, Chippewa, Coventry, and Montville.
While it is now named Copley, the area was previously called "Greenfield" after a man named Garner Green that owned a significant amount of the township. He decided to rename the community township Copley, which was his wife's maiden name. Back in 1908, Copley was nothing more than a small general store, a blacksmith, a mill, and a few other small shops.
The town of Copley had long been known for its agricultural advantages as farmers would grow vegetables, fruits, grains, and more. It has since turned into more of a suburb and bedroom community of Akron.
A few of the notable people from Copley are actress Carrie Coon, Ohio Senator Frank LaRose, and U.S. Representatives John F. Seiberling as well as Betty Sutton.
Is Copley a good place to live? If you want to know the benefits of moving to Copley, this guide goes over all the important details and interesting facts.
1. People Living in Copley, OH – Population & Demographics
How many people live in Copley? While there are only small groups relocating to Copley each year, the area is seeing consistent growth. The Copley population is 17,282 with a median age of 44 years old.
Minimal diversity is evident in Copley demographics, which are made up of 78% Caucasian, 9% Black or African American, 6% Asian, and 3% Hispanic or Latino. The gender ratio leans slightly in favor of men with about 51% male and 49% female. The median household income in Copley is $92,705 per year.
Is Copley a safe place to live? The crime rate in Copley is 48.94 per 1,000 residents, which is well below the US average. Copley is a safe place to live with plenty of nice, safe communities.
Residents living in Copley are served and protected by the 21 police officers on the force at the Copley Police Department.
2. Cost of Living in Copley, OH
How much does it cost to live in Copley, OH? The average cost of living in Copley is about 12% lower than the national average but about 6% higher than the Ohio state average. Healthcare, utilities, and transportation tend to have lower prices, while groceries and the Copley real estate market usually cost more.
The homeownership rate in Copley is 74.9% as most residents buy their living spaces. Local Copley, OH homes for sale have various styles and sizes to fit every lifestyle or number of family members. The average price of a home in Copley is $219,900.
There is a Copley property tax rate of 1.810%, which calculates to about $4,525 per year for a $219,900 home.
About 25% of people living in Copley rent their homes and apartments. The average price of rent in Copley is $938 per month, an 8% increase in the past year.
3. Copley Neighborhoods & Where to Live
Where should you live in Copley? The best neighborhoods in Copley include great communities like:
Meadow Run Towns

Wedgewood Homeowners Associates
Copley Township operates two local parks, which include Copley Community Park as well as Arrowhead Lake Park. They are both managed and maintained by the Akron Parks and Recreation Department.
People living in the area enjoy convenient shopping in Copley at places like JCPenney, The Home Depot, Walmart, and the local Summit Mall.
If you ever want to travel from Copley to Akron, the trip is 8 miles each way and takes about 15 minutes in both directions.
4. Copley, OH Weather & Climate
There is a continental climate in Copley, which brings freezing, snowy winters and warm, muggy summers. 
The average temperature in Copley during the hottest month is between the mid-60s to the mid-80s. Copley weather gets about 38 inches of annual rainfall and 39 inches of snow per year.
5. Things to Do in Copley
After moving to Copley, you'll find the area has lots of fun attractions, local activities, unique points of interest, and exciting things to do.
Some of the best outdoor activities in Copley can be found at Fort Island / Griffiths Park, which covers 60 acres of land. The park offers enjoyable things to do such as tennis courts, basketball courts, a children's playground, and a small creek.
Fort Island / Griffiths Park, 461 Trunko Rd, Fairlawn, OH 44333  (330) 668-9518
https://www.instagram.com/p/CVatOcEsmFp/?utm_source=ig_web_copy_link 
A can't miss thing to do in Copley is the fun attractions at Urban Air Trampoline and Adventure Park. This massive indoor trampoline center has open trampolines, dodgeball areas, birthday parties, fitness classes, and much more.
Urban Air Trampoline and Adventure Park, 160 Rothrock Loop, Akron, OH 44321  (330) 532-7116
Additional Copley Attractions
6. Copley Restaurants
Take a look at a couple of the top-rated restaurants in Copley you can enjoy after moving there.
https://www.instagram.com/p/CVY2k3NpuDM/?utm_source=ig_web_copy_link
Ranking with the best Copley restaurants, Melt Bar and Grilled is known for its amazing grilled cheese sandwiches. Their menu features chicken wings, soups, salads, grilled cheese, and a huge selection of melt sandwiches.
Melt Bar and Grilled, 3921 Medina Rd, Akron, OH 44333  (330) 983-0015
One of Copley's top places to eat is Hooley House Sports Pub & Grille, an Irish tavern with great food and refreshing brews. Stop by their tavern to enjoy pizza, shepherd's pie, salmon, chicken tenders, wraps, and a great variety of craft beers.
Hooley House Sports Pub & Grille, 145 Montrose W Ave, Copley, OH 44321  (234) 466-0060
7. Jobs in Copley
When it comes to local Copley jobs, you'll be happy to know there are plenty of opportunities around town. A few of the top places to work in Copley include:
Kent State University

FirstEnergy
The average salary in Copley is $49,059 per year. There is a 3.5% state income tax rate. Copley's unemployment rate is currently about 5.7%.
8. Copley Schools
Adding up to about 23% of the population, there are approximately 3,974 kids between the ages of 0 and 18 years old living in Copley Township. Between the safe neighborhoods and highly-rated school programs, Copley is an excellent place for families to live.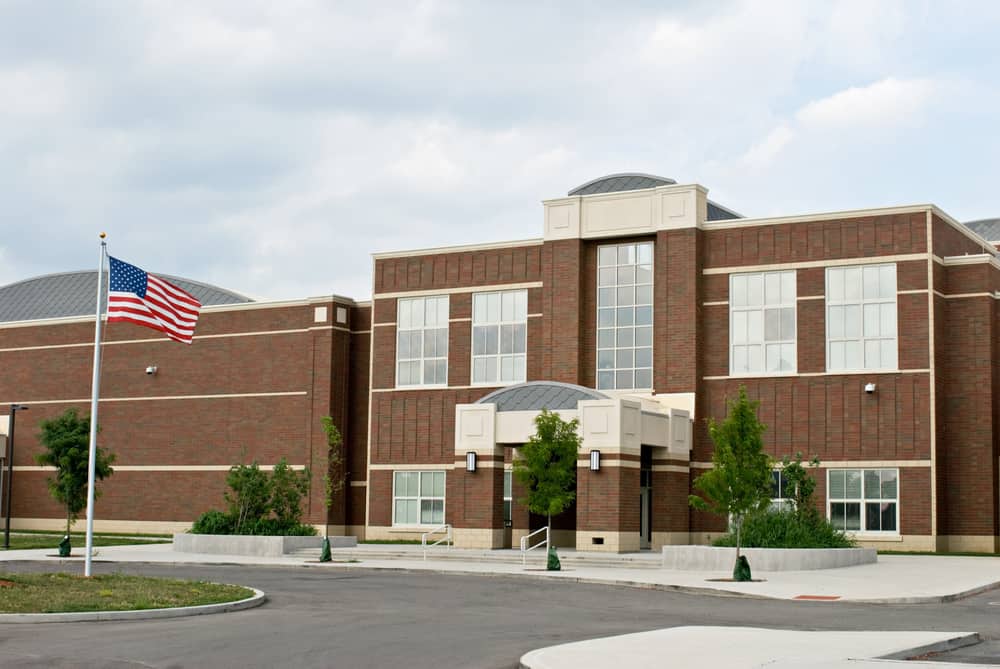 Schools in Copley are split between multiple districts including the Copley-Fairlawn School District, the Revere School District, the Highland School District, and the Akron City School District. The top Copley schools are:
Arrowhead Primary Elementary School

Copley-Fairlawn Middle School
The closest colleges and universities to Copley Township are the University of Akron and Kent State University.
The Fairlawn-Bath Branch Library is located nearby and offers people residing in Copley access to free book and movie rentals.
9. Copley Statistics & Information
Copley Township covers about 20.8 square miles along the western border of Summit County in Ohio. The city's zip codes are 44203, 44281, 44320, 44321, and 44333. Area codes include 234 and 330.
The local time zone in Copley is Eastern Standard Time (EST) and then it shifts to Eastern Daylight Time (EDT) during daylight savings time.
The elevation in Copley is about 1,004 feet above sea level.
Map of Copley, OH
Check out this convenient Copley map to find more attractions, places to eat, and other destinations in the area.
Tips for Living in Copley
Take a look at local neighborhoods in Copley to find areas that fit your needs and lifestyle.

Since the cost of living in Copley is a bit higher than the Ohio average, make sure it's within your budget.

Ensure that you always have warm coats, boots, and gloves when the snow starts to fall during wintertime.
Moving to Copley, OH
There is a wide range of benefits that come with relocating to Copley that make it a great place to live. Work with the top Copley movers at Summit Moving & Storage whenever you're ready to transition to this awesome area! Reach out to our team today by calling (330) 633-3633 or by completing the Request a Quote form on this page for a free moving estimate!