While there's a lot to love about living in the Rock and Roll Capital of the World, the Windy City may be calling to you with its economic opportunities, culture, and great quality of life. Are you considering moving from Cleveland to Chicago with the help of professional movers? Here's what you want to know about the perks of moving to Chicago, how movers can help, and what you should expect ahead of your transition.
What Moving to Chicago Is Like
Curious what living in Chicago will be like? Chicago is known for its exciting urban lifestyle with some of the best parks, museums, and cultural attractions in the U.S. It's the biggest city in the Midwest with a population of 2.7 million and a metro population of 9.5 million. That compares to the Cleveland metro population of just 2 million!
There's always something fun to see and do in Chicago. You'll love hanging out at the Navy Pier and Chicago Riverwalk to be close to the action. Chicago has family-friendly attractions like Shedd Aquarium plus some of the best parks in the U.S. like Millennium Park and Lincoln Park. You'll also enjoy warm days on the beach at Lake Michigan or exploring Field Museum, one of the most famous museums in the world.
After moving from Cleveland to Chicago, you'll enjoy more diverse job opportunities, a robust public transportation system, and more to see and do. However, you'll want to be braced for a higher cost of living in Cleveland vs. Chicago. The Chicago cost of living index is 107 compared to 73 in Cleveland, one of the most affordable cities in the region.
According to RentCafe, the average rent in Chicago is $2,012 compared to just $1,154 in Cleveland. You'll also pay almost three times as much to buy a home in Chicago compared to Cleveland with a median home price of $356,000 versus just $127,700 in Cleveland.
View this post on Instagram
You'll also want to prepare for the difference in climate. The Chicago climate takes time to get used to with very cold, very long winters. There are additional drawbacks to consider including high crime and insane Chicago traffic. However, those can seem like a fair trade-off in exchange for the fun and excitement that living in Chicago has to offer.
Benefits of Moving from Cleveland to Chicago
There are many reasons why people move to Chicago from Cleveland, from its world-class food scene and entertainment to its culture and economy. Here are just some of the pros of moving from Cleveland to Chicago.
Sports is a big perk of living in Chicago. Often named the Best Sports City, Chicago is home to the Bears, two MLB teams that have won 6 World Series, the Blackhawks, and the Bulls.
Chicago is incredibly diverse. You'll meet people (and enjoy cuisine!) from around the world thanks to multiple waves of immigrants over nearly two hundred years.
Chicago has a strong and diverse economy. While Cleveland's economy is on the rise, it lost over 40% of its population over four decades with the decline common among Rust Belt cities focused on manufacturing. After moving to Chicago, you'll benefit from a robust economy with jobs in many sectors. It has America's second-largest central business district and it's a global financial center!
Chicago has a great public transit system. Cleveland may be a car-dependent city, but not Chicago! One of the pros of living in Chicago is its public transportation, one of the largest public transit systems in the world! The CTA, Metra, and Pace serve Chicago and 200 suburbs with 24-hour service and 11 passenger rail lines.
Cleveland to Chicago Movers
Moving from Cleveland to Chicago doesn't need to be an exhausting and stressful experience. Preparing for a long-distance move is difficult enough; turn to top-rated Cleveland to Chicago movers to handle the logistics, heavy lifting, and even the packing.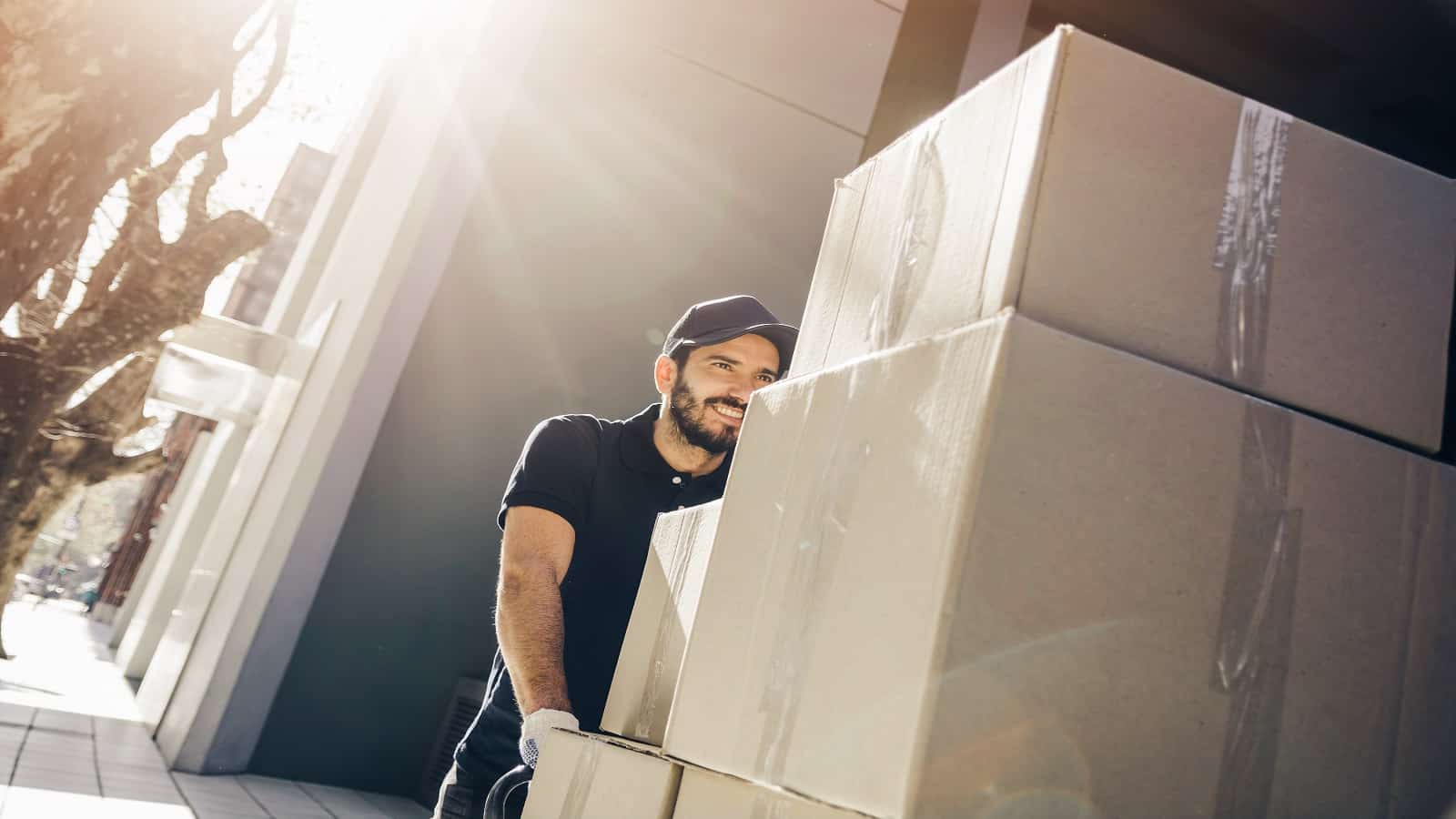 Cleveland to Chicago moving companies can take over almost every aspect of your transition with the training, experience, supplies, and equipment needed. There are many benefits of hiring professional movers for your long-distance relocation:
You avoid heavy lifting and repeated bending
You benefit from a fast, efficient moving experience handled by trained professionals
You avoid surprises, delays, and logistical issues
There is a lower risk of lost or damaged belongings thanks to professional packing services and secure loading
Storage can be included at your origin or destination to avoid the hassle and time of self-storage before or during your move
You don't need to drive a large moving truck hundreds of miles or split up the family to relocate
With trusted moving companies for a Cleveland to Chicago move, you can sit back and relax knowing the details are handled and your belongings are in good hands.
Why Summit Moving & Storage Is the Best Cleveland to Chicago Moving Company
Working with Cleveland to Chicago movers is a great way to alleviate the stress and hard work of relocating, but only when you choose reliable movers you can trust. To choose dependable Cleveland movers who have the customer care, professionalism, and transparency you need, look for the following.
Licensed and insured for your protection
Positive reviews
Low claims rate
Good safety rating
Proven track record with years of experience performing similar moves
Dedicated fleet of trucks
Services you need such as packing
Background checked, uniformed movers
Summit Moving & Storage has proudly been one of the best Cleveland moving companies for more than 90 years. We are committed to Helping You Every Step of the Way℠ with hundreds of 5-star Google and Yelp reviews earned on more than 100,000 successful moves. We look forward to exceeding your expectations thanks to decades of experience handling Cleveland to Chicago relocations of all sizes.
Cleveland to Chicago Moving Cost
How much does it cost to move from Cleveland to Chicago? Not as much as you think! Professional movers deliver the expertise and skilled help you need within your budget and save you from costly damage to your home and belongings.
A Cleveland to Chicago moving quote will be based on the details of your relocation. This includes:
Moving distance
Moving dates (peak season and weekday moves tend to be more expensive)
Level of service you need
Whether you need storage
Volume of belongings you are moving
Whether you have specialty, very heavy, or very fragile items to move
How prepared and organized you are for the movers
Contact Summit Moving & Storage for a free estimate from our dependable Cleveland to Chicago movers. We offer free in-home or virtual assessments and help you adjust your services and number of movers to fit your budget and needs.
View this post on Instagram
Cleveland to Chicago Distance & Travel Tips
Hiring Cleveland to Chicago movers means you aren't driving a large moving truck and handling the logistics of your long-distance move. All you need to worry about? Getting yourself and your family to your new home.
The distance from Cleveland to Chicago is 344 miles or about 5 hours, 15 minutes along I-80 and I-90. You can take a detour that adds 20 miles and about 40 minutes by taking US-30 W and I-90 W to avoid the Indiana Toll Road, or I-80/90 which extends from the Ohio border to Chicago. Visit the Indiana Toll Road website to calculate tolls.

You have other options for getting to Chicago aside from driving. Moving without a car? You can fly from Cleveland (CLE) to Chicago (ORD) nonstop on American and United, usually for around $200.
Another option is using Amtrak. It takes a bit longer, but you can take an Amtrak train from Cleveland to Chicago on the Capitol Limited or Lake Shore Limited routes. The trip will take about 7 hours and leave in the middle of the night, but it's a comfortable and affordable option. Here's what the experience is like.
Looking forward to life in Chicago? Give the top-rated Cleveland to Chicago movers at Summit Moving & Storage a call today to request your free moving quote. We'll help you complete your long-distance move without the stress and surprises.