If you are looking for a storage solution in Akron, we can help. Whether you're downsizing, moving, going off to college, or finally getting around to that remodeling project, finding the right storage unit for you can be a difficult task. You have a lot of options and features to choose from.
The first step is to decide on which type of storage in Akron fits your needs. The three main storage options are portable storage containers, self storage, and full service storage. Next, you'll want to look at which unit size you'll need and which location is best for you. These things will have an impact on the cost of your storage rental. Don't search for hours on Google! We've got the list of the best storage companies in Akron to use!
Types of Storage in Akron, OH
Self storage units
Self storage facilities generally provide 24/7 security, keypad locks, and perimeter fences. They offer a wide range of unit sizes to choose from. Some will even rent you a truck, but you'll have to load it and store your items yourself or hire labor-only movers to do it for you. An advantage of self storage in Akron is accessibility. If you frequently need access to your things, self storage might be your best option.
Traditional Storage
Traditional storage companies will do all the work for you, from picking up your items, delivering them to the storage facility, and placing them in a storage unit. The advantage of professional movers is that they pad-wrap all your furniture and store your belongings on pallets or in secure vaults so they won't get damaged. Traditional storage warehouses are climate-controlled and video monitored 24/7. The only disadvantage of full-service storage is you won't be able to get to your belongings whenever you want to.
Portable Storage
Portable storage, or PODS, are large containers dropped off at your location. You load your container at your convenience and schedule the company to pick it up and transport it to a storage facility. Simply schedule the company to deliver the container to your new location when you're ready. The process is easy and efficient. A drawback to using PODS is you can't get to your items once the container has been stored until the container is delivered to your location. 
Choosing the Best Storage Companies in Akron, OH
Below is a list of several important things to consider when choosing which local storage facility in Akron is best for you.
If you need to access your belongings regularly, you'll probably want to take advantage of Akron self storage, which allows you to access your things at any time. If you are storing items long-term, you might consider opting for full-service storage in a climate-controlled facility.
The closer you are to the storage facility, the more convenient it is for you. But you might find cheaper options farther out in the suburbs or in a nearby smaller town.
Most storage facilities offer video monitoring, keypad access, and perimeter fences for outdoor storage. Choose the facility that has the security you're looking for.
Most self-storage companies offer size calculators to help customers estimate the unit size they'll need. Traditional storage companies utilize palletized storage for household belongings and vaulted storage for furniture and other larger items.
Here is a list of the average cost of storage units by size in Akron.
5'x5' – $38.25
5'x10' – $55.91
10'x10' – $98.47
10'x15' – $166.46
10'x20' – $146.84
The Best Akron Storage Companies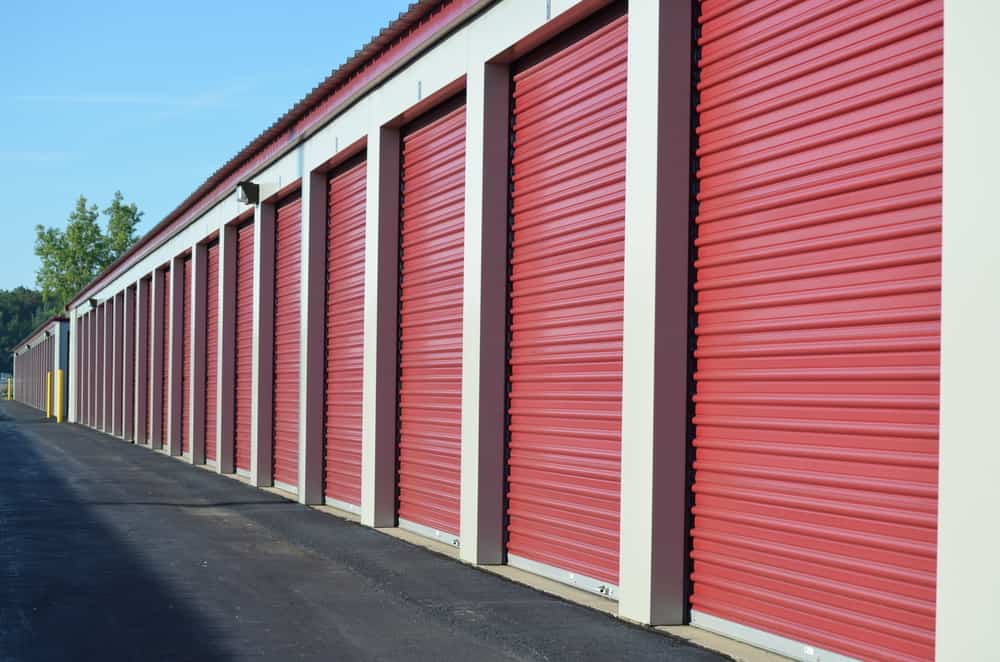 Storage of America's low prices range from $35 a month for a 5'x5' unit to $185 a month for a 10'x20' unit. All their units are climate controlled, and you get your first month free! They offer drive-up units, video security, and 24-hour kiosks for easy payments. You'll get storage tips, and their size calculator will get you in the unit you need. Check out their many positive reviews on Google.
1977 Buchholzer Blvd, Akron, OH 44310, (234) 517-3497
Premier Storage of Akron offers every customer a simple and hassle-free self storage experience. All of their storage units are clean, secure, and ready to rent. The facility has a wide variety of storage unit sizes and types to choose from, including 5'x5' units for $28/month and 10'x20' for $119/month. They can handle any boat or RV storage need you might have. With online rentals and online bill pay 24/7, your experience will be quick and easy. They also have onsite security, digital video surveillance, drive-up access, and great customer service.
313 Boyle St, Akron, OH 44310, (330) 778-9777
Summit Self Storage| Best For Temperature Controlled Akron Self Storage
Summit Self Storage offers you a better way to store your belongings. They have clean and secure storage units, electronic security gates, video recording cameras, well-lit facilities, and a convenient Akron location. The magic they call Storage Greatness comes in when they take it to the next level, delivering simplicity and convenience, innovation, over-the-top customer service, and peace of mind. They offer both traditional drive-up and modern temperature-controlled units. A 5'x'5' unit costs $36/month, a 10'x15' unit runs $98/month, and a 10'x30' unit is $192/month. 
1892 Buchholzer Blvd, Akron, OH 44310, (330) 633-4020
If you're looking for climate controlled units, 24-hour closed circuit surveillance, drive-up access, or parking for your car or small boat, Cypress Ellet Mini Storage has you covered. They offer onsite handcarts and ground-floor access to eliminate any heavy lifting on move-in day. Hours of access are from 7 a.m. to 11 p.m. every day with an upgrade to 24-hours available. Every storage unit has a door alarm to keep your belongings protected. Monthly costs range from $79 for a 5'x25' unit to $99 for a 9'x10' unit.
724 Canton Rd, Akron, OH 44312, (330) 615-6129
Storage King USA| Storage in Akron with Premium Security
Whether you live and work in Copley, Fairlawn, Bath, Richfield, Akron, West Akron, Wadsworth, Montrose, or Ghent Road, Storage King USA's convenient location on Mina Avenue will fit well within your schedule. Unlike other facilities in the area, they provide indoor and climate-controlled storage options that protect your belongings from any harsh weather conditions. They feature covered and uncovered parking spaces for boats, cars, and RVs, and convenient drive-up access so you can always park your car right next to your unit. A small, 4'x9' unit rents for $52/month, and a 5'x10' unit rents for $64/month. Also available are massive 81'x10' units for $499/month.
1252 Mina Ave, Akron, OH 44321, (330) 668-0990
Sentry Stor-All| Best Akron Storage Company for Large Units
Sentry Stor-All is conveniently located just 15 minutes southwest of downtown Akron. They have a wide variety of storage options to cover all of your storage needs. The indoor 5'x5' units are perfect for small one-room storage, while the oversized 40'x24' units are big enough to store almost anything you have. They offer outdoor parking for recreational vehicles, boats, trailers, or other large vehicles. You can rent a unit as small as 4'x4' for $37/month. A 5'x10' unit starts at $59.95/month, and the 40'x24' units cost $458.95/month. You can also rent a 20'x40' warehouse space for $480/month.  The facility is well-lit, fenced, covered by on-site security cameras, and the managers perform regular lot checks to make sure your belongings are safe.
2995 Newpark Dr, Norton, OH 44203, (330) 745-4848
Proudly Serving the Akron area since 1976, Securaspace can store your records, furniture, cars, seasonal items, boats, and any items you need to store to free up space. They are located conveniently just off Interstate 77 and offer reasonable monthly rates with unit sizes ranging from 5'x10' to 12'x30'. You'll experience the excellent customer service that has earned them a 5-star rating on Google.
1245 South Ceve-Mass Road, Suite 8, Akron, OH 44321, (330) 666-5234
Storage Companies in Akron Map
If you decide to choose one of the Akron storage facilities on our list or one that isn't, Summit Moving can help. We can pick up your items and deliver them to the storage facility for you. If you're looking at a full-service storage option, our professional crews will expertly pad-wrap your furniture and secure your items in our 5'x5'x7' wooden vaults, which are securely sealed and carefully placed in our warehouse. We have 24/7 video surveillance throughout our facility, inside and out, with alarm connections to the police and fire departments. Call us today at 330-345-6596 to find out how we can help you with your storage needs.