Moving to your new home in Cleveland is an exciting experience but can also be a bit stressful. With all the things to remember for your move, it can be easy to forget to set up your Cleveland utilities ahead of time. The last thing you need is to move into your new home and not have water or electricity for a week. 
Before your move, make sure you get all of your Cleveland utility billing set up in your name and schedule them to be turned on the day you arrive. Transferring utilities is an easy process that will save you a lot of stress if done in advance.
With this Cleveland utilities guide, you'll have all the information you need to contact your new utilities companies and get your power, water, and other services prepared for your upcoming arrival. You'll step into your new home with peace of mind that all your Cleveland public utilities are in place from day 1.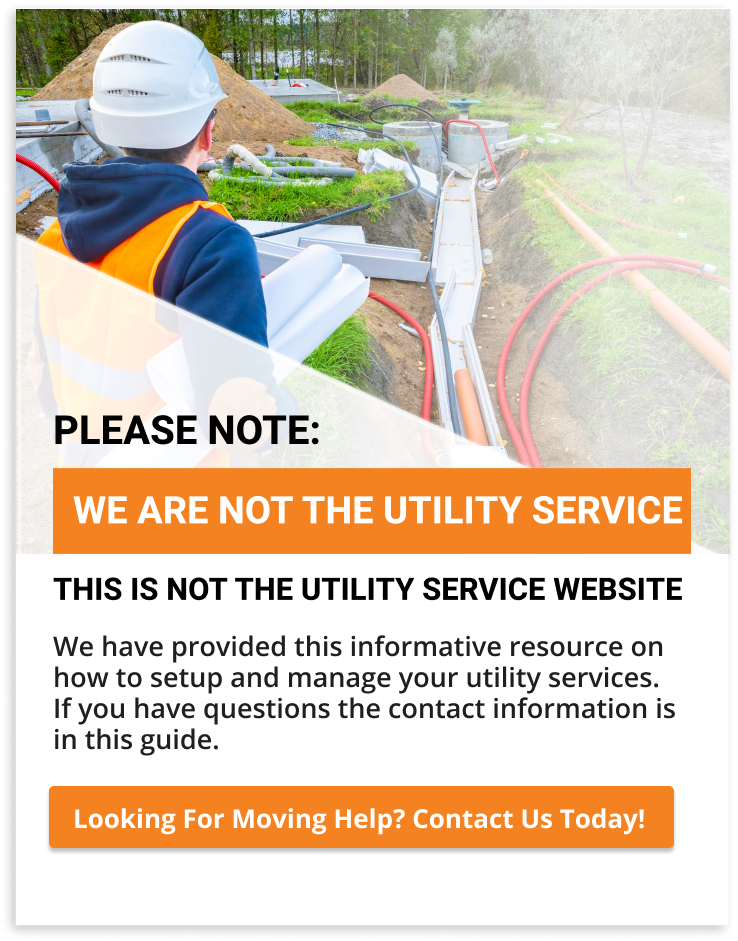 View this post on Instagram
Cleveland Public Power has provided reliable and affordable energy services to residents and businesses of Cleveland for 110 years. They are Ohio's largest municipal electric power provider and rank 35 out of 2000 publicly-owned electric utilities in the country, providing power to approximately 70,000 residential and commercial customers in and around Cleveland. When preparing for your move, reach out to Cleveland Public Power to set up your Cleveland electric service. The average electric bill in Cleveland is $108.15.
How to Set Up Your Electricity in Cleveland
To begin your service with Cleveland Public Power, call the customer care number at 216-664-4600. You can also go to their website and submit the online form. You'll need to supply the last 4 digits of your social security number, your phone number, email address, and your new home address to set up your service.
Paying Your Cleveland Power Bill
Cleveland Public Power offers several convenient payment options. Register your account on their website to make payments online. You can set up automatic payments through your bank. To pay by phone, you can use a credit or debit card and call 216-420-8000. Pay your bill by mail with a personal check or money order. Another option is to pay in person at their Customer Care Center located at 1201 Lakeside Avenue, Cleveland, OH 44114. The Customer Care center is open Monday to Friday from 7:30 AM to 5:30 PM.
Dominion Energy currently serves over 1.2 million customers in Ohio. They will be your natural gas utility company in Cleveland, although deregulation in Ohio lets you choose your own natural gas provider. Whichever provider you choose, Dominion energy will remain your utility, which means they will deliver your bill, read your meter, and respond in an emergency. Some of the providers you can choose from to get the best Cleveland natural gas rates are Xoom Energy, Direct Energy, and Just Energy. The average gas bill in Cleveland is $65. The rates are calculated by how much natural gas you use and which company you're going through. But, you can expect to pay around $2.59 to $6.17 per MCF.
Finding the best natural gas rates in Cleveland only takes a few minutes. Go to https://naturalgasplans.com/ohio/cities/best-natural-gas-rates-cleveland-ohio/ and enter your new zip code. Review the list of providers in your area and compare the available plans. Look for a plan that fits your needs, whether that's a fixed rate, variable rate, or Introductory rate plan. Look for other things such as the early termination fee. Pick the Cleveland natural gas provider that offers you the best rate and the lowest early termination fee.
How to Set Up Your Gas
To start your service with Dominion Energy, contact their Construction Support Team at 888-619-0786 or via email at [email protected]. They recommend that you contact them at least 7 business days in advance, but it's best to provide as much notice as possible to allow them to schedule the request for the date you need.
Paying Your Cleveland Gas Bill
To pay your bill, register your new account online, sign in, and choose "Payment." You can make a payment now or schedule one for a later date. Dominion Energy also offers an Autopay enrollment option for free. If you'd rather pay in person, Dominion energy has many authorized payment centers in Cleveland. You also have the option to pay by mail.
View this post on Instagram
For your water service, Cleveland Water has been providing safe, affordable, and great-tasting water in Cleveland since 1856. Their water comes straight from Lake Erie and goes through a thorough water treatment process. Cleveland Water maintains 5,300 miles of water mains across 80 communities. The average water bill in Cleveland is $95.62. Water rates in Cleveland are calculated by your base bill of $9 a month plus $20.57 for your first MCF and $34.97 for MCFs after that.
How to Set Up Your Water in Cleveland
To set up water service in your new Cleveland home, you must complete an online residential application. Applications are normally processed within 30 business days, so plan ahead and complete the form far enough in advance of your move. If you have questions about the application, you can email them at [email protected]
Paying Your Cleveland Water Bill
You can easily pay your water bill by phone, online, mail, or in person. Pay online by setting up an account with Cleveland Water at my.clevelandwater.com. By mail, make your checks payable to the City of Cleveland and send to City of Cleveland, Division of Water, P.O. Box 94540, Cleveland, Ohio 44101. Make a payment in person at the main office located at 1201 Lakeside Avenue, Cleveland, Ohio 44114. Pay by phone by calling (216) 446-6834.
The Cleveland Division of Waste Collection and Disposal provides weekly collection of waste from 155,000 Cleveland homes, as well as fire and police stations, and various city buildings and public areas. They incorporate an efficient and user-friendly Automated Waste Collection Program that provides residents with sturdy carts for trash collection, which can be wheeled to the curb and automatically emptied by specialized trash pickup trucks.
The recycling process in Cleveland, called single stream, is very easy to follow. Residents put all their recyclables in one container, although some communities have to sort recyclables into different containers. In areas that have access to the automated curbside recycling collection program, residents are supplied a blue recycling cart that is collected weekly. Cleveland also has recycling dumpsters located throughout the city where residents can drop off recyclable materials.
How to Set Up Your Trash and Recyclable Pickup
Call 216-664-3711 on weekdays between 8 AM to 5 PM to start your trash disposal and curbside recycling service in Cleveland. On their website, you can find information on trash collection rules and regulations and a calendar listing trash pickup days for your area. You'll also find a list of items, including antifreeze, batteries, motor oil, and paint products, with instructions as to the proper way to dispose of or recycle them.
Paying Your Cleveland Trash Bill
To find out about payment options for trash and recyclables, contact the Division of Waste Collection and Disposal at 216-664-3711.
Cleveland Internet Service Providers | Various
When moving to Cleveland, you can choose from a number of internet service providers. The right provider for you will depend on your budget, the internet speed you want, and other requirements. The average starting price for internet in Cleveland ranges from $30 to $60 a month. Below is a list of some of the top providers and their contact details.
AT&T
Address: 1250 Old River Rd, Cleveland, OH 44113                                         Phone: (877) 789-4805
Spectrum
Address: 3441 Steelyard Dr, Cleveland, OH 44109
Phone: (866) 874-2389
Cox
Address: 12221 Plaza Dr, Parma, OH 44130
Phone: (216) 712-4500
HughesNet
Address: 1110 Euclid Ave #155, Cleveland, OH 44115
Phone: 1-855-382-7369
Get Your Cleveland Utilities Scheduled for Activation
Making the transition to your new home in Cleveland will be a lot less stressful when you get your Cleveland utilities set up as quickly as you can. The good news is, with a little effort, setting up your utilities is easy. You'll only need a few minutes of your busy time to call the utility companies in Cleveland and get everything ready for when you arrive, whether you're moving to a new apartment or buying a new home.
Need help with your upcoming relocation? Call Summit Moving today at 216-641-6677 to get a free moving estimate today!